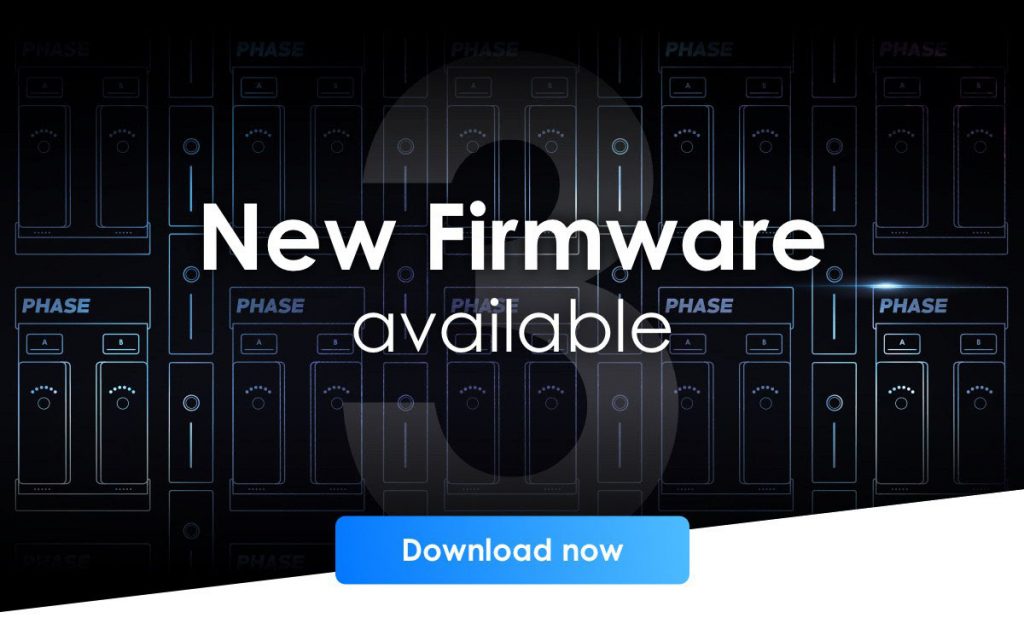 We are happy to announce to you the official release of the third Firmware Update for Phase!
This is the biggest update we have ever made and thanks to the feedback from social media, emails, and rigorous testing with our team and ambassadors we are now one step closer to the level of exigence we are aiming for.

Visit our website here to access the new Firmware update!

To understand what to expect with the Firmware Update 3, we have listed and detailed the fixes addressed by this new Firmware in this article.
Resolution of the random switch to internal mode
This new fix will prevent the signal from randomly switching to internal mode.
We know this was one of the biggest issues you have experienced with Phase, and we are particularly thrilled and proud to be able to provide you with this solution!

After updating your Phase with the Firmware 3, you can see a new fix in the "System" tab of MWM Connect (version 1.04.05).
The box is checked by default to allow to "Fix the Timecode detection issue".
Your software should never switch to internal mode on its own anymore if this box is checked.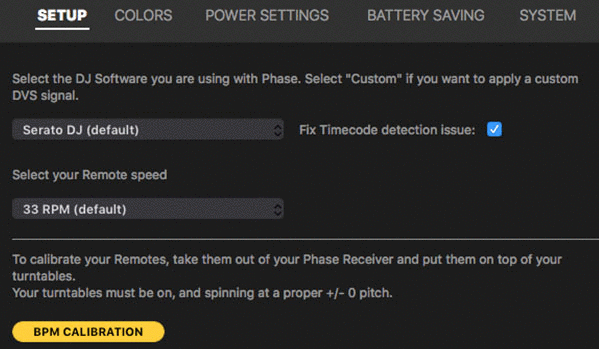 Resolution of the calibration issue
Thanks to your precious feedback, we have been able to quickly identify misbehavior in the calibration and linking system of your Phase lately.
Depending on certain situations and environments, some of your Remotes couldn't properly calibrate anymore due to surrounding vibrations. Therefore, we have implemented a fix in this Firmware that will help your Remotes to calibrate whatever the environment (loud clubs, spinning turntables, speakers, etc.)

The Remotes will automatically calibrate within 15 seconds delay maximum.

New USB driver to upgrade the communication system
Depending on the Mac OS version you'd be running on, some of you were experiencing recurrent bugs such as updating fails, disconnecting errors, etc.
Thereby, we have built a new USB driver to address the compatibility issues occurring with old Mac OS versions.

This driver will be effective once this 3rd version of the firmware is installed.

Rework of the updating process
We completely revamped the updating process in order to facilitate the updates of your Phase, which will then be more efficient and will fix the remaining issues on all platforms (devices, versions, etc.).

The new process will be effective once this 3rd version of the firmware is installed.

Resolution of minor software issues
In order to release the most complete update we could, we also focused on fixing issues that were occasionally appearing (issue detected pop-up, bad recognition of the product, etc.) but which were altering your experience with your Phase.
As we move forward with improvements, we want to remind everyone to please feel free to share their experiences and feedback with us!
Having a trusted community along with us every step of the way is the best solution to bring up fixes and move forward faster in the development of new features.
We truly appreciate!
Lastly, just as a reminder, please follow our tutorial below to make sure you are updating your Phase correctly: