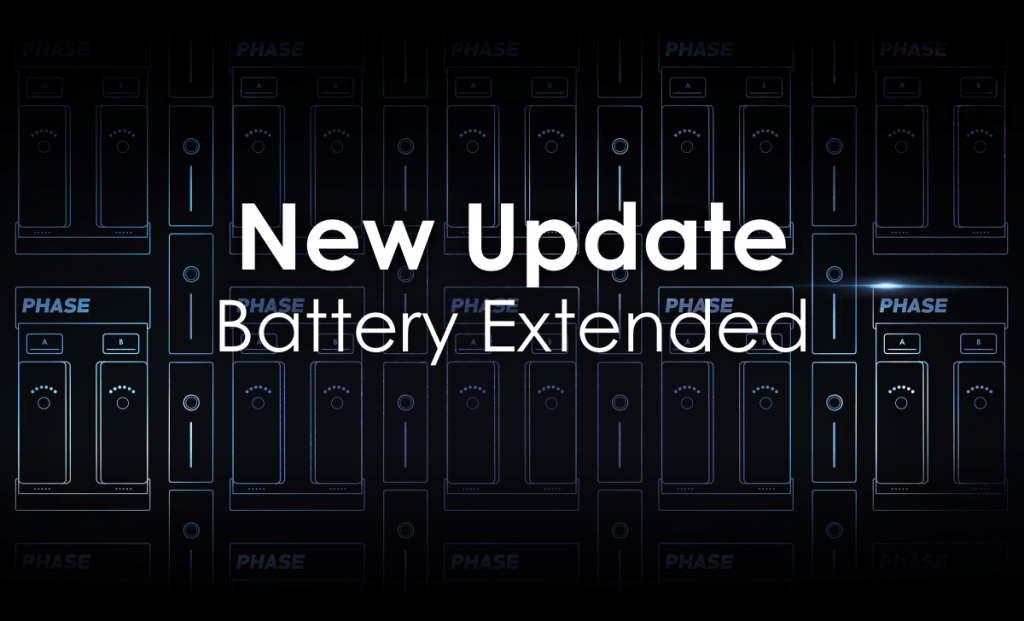 Following up on our development schedule, this past month the whole team focused on battery optimization.
The goal: to balance the way the batteries of your Phase are consumed in any given environment. The new update is available directly on our website. 

Download it and then update your product to access the new firmware. Please check out our tutorial for more information.


Phase Battery consumption: How does it work?

Some Phase users noticed that the battery consumption of their product was varying depending on the environment they were performing in.
This behavior was due to our algorithms, which were developed to strengthen the radio signal in "noisy" environments, and allowed to keep the best connection in any situation.
Strengthening the radio signal required more power to keep the connection stable.

This explains the consumption peaks and battery life variations some of you may have faced.


A new firmware to increase the lifecycle of the Remotes.

Our team has worked hard in order to have better control on the way that radio communication affects battery consumption. Our goal was to improve the efficiency of the algorithms to even the way the battery is consumed so that it discharges linearly, whichever the radio environment is.

The results are conclusive: the battery duration has increased by 2 to 4+ hours on average per Remote (depending on the environment).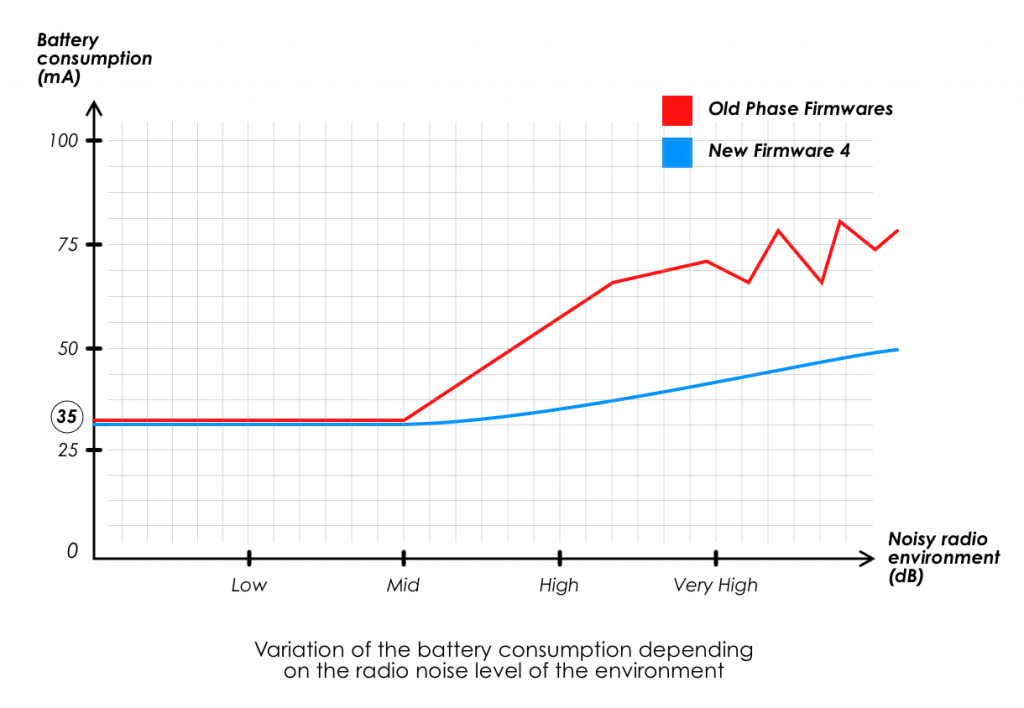 According to this chart which compares the behavior of the battery consumption with the latest Firmware and with the previous ones, you can see that the more the environment gets noisy, the faster the battery is drained.
This is what we consequently improved with the new firmware release.


Rework of Phase configuration software
Considering this important improvement in managing the batteries, we have brought some changes in the configuration software: 

– We removed the "Battery-saving" section: it is now automatically included in our new battery consumption algorithm.

– We removed the low power mode, which is now automatically integrated in the Remotes system. 

– We reworked the "Shutdown" feature: the Remotes automatically turn off after unplugging the Phase Receiver, according to the shutdown timer you can set with the slider.

To update your Phase with the new Firmware, download the latest version of Phase configuration software here. 
Feel free to contact us if you have any questions or requests at support@mwm-store.com.